Data Analysis Using Python
Python can be easy to pick up whether you're a first-time programmer or experienced with other languages. Python is used in a wide range of technologies and business applications such as AI, Scientific Computing and Cybersecurity. Another side of Python that is growing in popularity is Data Analytics. Why Python? Python is flexible, has a vast collection of libraries, provides graphics and date visualization and has broad community support. Python will take you to the next level in your Programming or Data Analysis career.
Data Analysis Using Python by
Total Cyber Solutions
An Industry Leading Language
Learn the variety of uses. Identify when Python can make a task more efficient. Many industries and careers use Python daily (mostly in the background).
Learn the Newest Python Techniques
Python is Open Source and always changing. Our instructor gives you the newest techniques to build upon.
Having a Python Program Certificate gives you the first look from employers. Python experience is in demand in many fields.
Knowing Python will make you an invaluable asset in many roles. A variety of industries look for Python experience. Create your own career path.
Data Analysis Using Python Course Syllabus
Data Analysis Using Python Course Syllabus
Python Fundamentals 
Students will learn how to address issues including: 
Installing the latest version of Python 
Working with Jupyter Notebooks 
Python data types, operators, and variable names 
Python strings, lists, ranges, and constructors 
Controlling the flow of Python programs 
Modularizing code with functions 
Handling data with tuples, sets, and dictionaries 
Developing Python modules 
Encapsulation with Python classes 
Building an intelligent Texas Hold'em Poker application 
Data Analysis 
Students will learn how to address issues including: 
Introduction to pandas 
Selecting subsets of data 
Essential pandas commands 
Grouping data with pandas 
Analyzing time series data 
Exploring text with regular expressions 
Cleaning and transforming data 
Joining multiple datasets together 
Building professional data analytics reports 
SQL 
Students will learn how to address issues including: 
Connecting to SQL databases 
Querying databases with the SELECT statement 
Translating pandas to SQL 
Data visualization 
Students will learn how to address issues including: 
Learning the data visualization landscape in Python 
Building interactive data analytics dashboards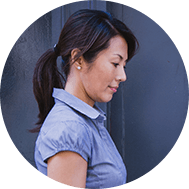 Aenean nulla massa, feugiat nec blandit porta, viverra nec metus. Maecenas in magna ullamcorper dolor.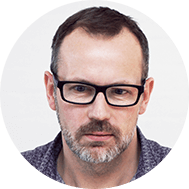 consectetur adipiscing elit. Sed neque mauris, porta id arcu ac, sagittis auctor ante monke di paserstion.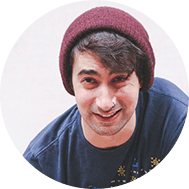 Nulla faucibus commodo Duis pulvinar arcu a ultrices monk dapibus. Etiam suscipit sed quam vel auctor.
The Total Cyber Data Analysis with Python Program teaches the best programming and data science combination. There are many courses available. Unfortunately, they are teaching poor or even outdated practices. With Master Data Analysis with Python, you will be able to rapidly transform into an expert.
What You Really Want to Know
Top Sought-After Skills by Employers
Data Analysis
Understanding Algorithms
Data Construction
Attention to Detail
Integrity
Analytical Thinking
A Variety of career paths. This means there are many opportunities waiting for you. Your new career outlook is Bright!
Other Close Related Job Titles
Software Developer
Software Engineer
Data Scientists
Employment 2019 – 1.4mil employees
Projected Openings over 10 years – 131k
Analyzing data is not something as simple as organizing by column or finding certain cells. It's looking at patterns, cleaning out unnecessary data and finding new data. Learning Python skills such as using pandas or working with SQL to ensure you have data that will provide fast and correct answers will make your work more efficient and desirable to employers. Businesses are looking for industry leaders to help them find market-leading avenues to new revenue. With a Total Cyber Data Analysis with Python Program, you will be the person they are looking for.
Ready to Apply for a Program?
Total Cyber Solutions provides training, vulnerability and pentesting assessments
Total Cyber Solutions provides training, vulnerability and pentesting assessments