Become a Successful Network Engineer
Develop Networking skills from the CompTIA Network+ course offered by Total Cyber Solutions
Key Concepts Covered in this Course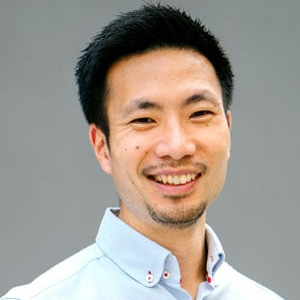 Chris Parker
Junior Cybersecurity Engineer
Taking the Network+ course and earning the certifications from Total Cyber with helps me understand the basics of networking that I use to troubleshoot our network infrastructure.
CompTIA Network+ helps develop a career in IT infrastructure covering troubleshooting, configuring, and managing corperate networks
These courses and the mentoring I gained from the courses took me from basic understanding of the internet to cybersecurity professional in a short time.
Network+ (Network Plus) is a mid-level certification for network technicians. This certification is designed to test the competency of a mid-level network technician in supporting and configuring TCP/IP clients in terms of network design, cabling, hardware setup, configuration, installation, support, and troubleshooting.
The Network+ exam tests the ability of a networking technician to install, maintain, troubleshoot, and support a network, and understand various aspects of networking technologies, including TCP/IP and the OSI model. It also tests knowledge of network components and where they function in association with the OSI model, network cabling, network security, and network troubleshooting.
Network+ is compliant with ISO 17024 standards and approved by the US DoD to meet directive 8140/8570.01-M requirements.
Student Reviews about This Course
The Network+ course not only taught me all I needed to pass the certification exam and more. It also gave me real world experience that I can now use on my new job.
The Network+ course was an eye opening course. I can now use the skill and knowledge I have learned to get a Cybersecurity job and start my new career in Cybersecurity.
I am a junior system administrator with a little more than a year experience. The Network+ course increased my Cybersecurity skills and now a am comfortable working on the network infrastructure.
I am a Military Veteran and I was wondering what how to get a career and Cybersecurity. I was introduced to the Total Cyber Training system and now I almost have a year of experience.