Become a Successful Cybersecurity Engineer
Develop Cybersecurity skills from the CompTIA Security+ course offered by Total Cyber Solutions
Key Concepts Covered in this Course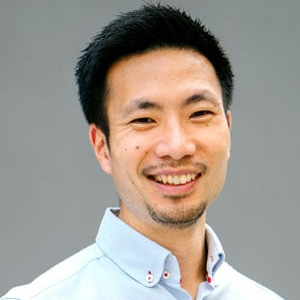 Damian Gibbons
Military Student
Taking the Security+ course and earning the certifications from Total Cyber increased the knowledge so that I can excel at my Cybersecurity job. This and is by far the best course I have ever taken!
CompTIA Security+ Certification helps to validates the baseline skills you need to perform core security functions and pursue a cybersecurity career.
Take the On-Demand Course
Take the On-Demand Course with Tutoring
These courses and the mentoring I gained from the courses took me from basic understanding of the internet to cybersecurity professional in a short time.
CompTIA Security+ is an international, vendor-neutral certification that validates the baseline skills necessary to perform core security functions and pursue an IT security career. 
No other certification that assesses baseline cybersecurity skills has performance-based questions on the exam. Security+ emphasizes hands-on practical skills, ensuring the security professional is better prepared to problem solve a wider variety of issues.
Security+ focuses on the latest trends and techniques in risk management, risk mitigation, threat management and intrusion detection.
Network+ is compliant with ISO 17024 standards and approved by the US DoD to meet directive 8140/8570.01-M requirements.
Student Reviews about This Course
Taking the Security+ course and passing the exam showed me that securing environments was what I wanted to do with my life. Now I understand important key aspects of Cybersecurity.
Passing the Security+ course and obtaining my certification propelled me in my career. I was the first of my peers to obtain it and transferred to my new position as Cybersecurity Engineer.
I am a junior system administrator with a little more than a year experience. The Security+ course increased my Cybersecurity skills and now a am comfortable working in the SOC.
I am a Military Veteran and I was wondering what how to get a career and Cybersecurity. I was introduced to the Total Cyber Training system and now I almost have a year of experience.