IT, Desktop, Helpdesk or Technical support is the key source of technical help for businesses. These services are the main technical support needed in an organization. Support positions are responsible for ensuring hardware, software and networks are operating at top levels. For this reason, support personnel are in high demand.
Desktop Support Training by Total Cyber Solutions
You may have the skills to fix a friend's computer but learning the industry standards will elevate your Desktop Support career.
Learn to use multiple OS, help tickets and industry leading tools to get the job done right the first time.
Be a step ahead when you start your Desktop Support career. In a high-demand field having our certification will let employers know you are right for the job. (Still an 8 but sounds better)
Entry to Better Opportunities
The skills from our course will help you negotiate better pay or even start in a higher-level position. According to glassdoor.com the median pay is $47K.
Desktop Support Course Syllabus
Desktop Support Course Syllabus
In the Desktop support program students will learn: 
Fundamentals of Information Technology  
Students will learn how to address issues including: 
IT Concepts and Terminology 
Infrastructure Setup 
Applications & Software 
Software Development 
Database Fundamentals 
Security Essentials 
Fundamentals and intermediate skills of Software and Hardware support 
Students will learn how to address issues including: 
Hardware 
Operating Systems 
Software Troubleshooting 
Networking 
Hardware & Network Troubleshooting 
Security 
Mobile Devices 
Virtualization & Cloud Computing 
Operational Procedures 
End User Awareness 
Students will learn how to address issues including: 
Information Protection 
Cyber Terrorism 
Social Engineering 
Remote Worker Security 
Virus Protection 
Password Security 
Web Browser Security 
Email Security 
Instant Messaging Security 
Telephone Security 
Mobile Security 
Intermediate Network Concepts 
Students will learn how to address issues including: 
Networking Concepts 
Infrastructure 
Network Operations 
Network Security 
Network Troubleshooting & Tools 
Intermediate Security Concepts 
Students will learn how to address issues including: 
Attacks, Threats and Vulnerabilities 
Architecture and Design 
Implementation 
Operations and Incident Response 
Governance, Risk and Compliance
Graduates of the Total Cyber Desktop Support Technician Program are prepared for employment in a number of entry-level positions including:
Learn to repair and replace computer hardware to ensure full computer functionality with little down time.
Provide software fixes for users and their computers
Provide a secure technology environment. Working with industry leading firewalls, security programs and antivirus software.
Be the front line of defense in the computer industry. Learn how to take calls and help users while giving specialists the correct "lingo" to complete the job.
Switches, routers, cables. This is the communications side of computers that support our protected networks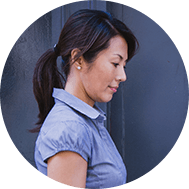 Aenean nulla massa, feugiat nec blandit porta, viverra nec metus. Maecenas in magna ullamcorper dolor.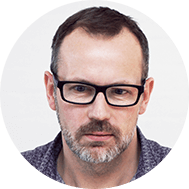 consectetur adipiscing elit. Sed neque mauris, porta id arcu ac, sagittis auctor ante monke di paserstion.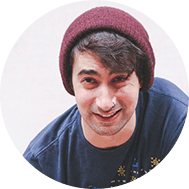 Nulla faucibus commodo Duis pulvinar arcu a ultrices monk dapibus. Etiam suscipit sed quam vel auctor.
Are you a creative problem solver? Do you enjoy working with computers and helping people? A career in Technical Support or IT Support could be for you. Enrolling in the Total Cyber Desktop Support Program will give you the skills to make you successful in a competitive high demand field.
What You Really Want to Know
Top Sought-After Skills by Employers
Noticing Problems
Communication
Logic Thinking
Attention to Detail
Cooperation
Stress Tolerance
A
Variety
of career paths. This means there are many opportunities waiting for you. Your new career outlook is
Bright!
Other Close Related Job Titles
Computer Support Specialist
Computer Technician
Information Technology Specialist (IT Specialist)
Employment 2019 – 687k employees
Projected Openings over 10 years – 53k
The Total Cyber Desktop Support Program offers basic IT training in solving today's high-tech problems in computers, mobile devices, networks, popular applications and operating systems. Our program employs the very latest innovations while preparing you to adapt to changes in the industry. You will learn about computer and network technologies with an emphasis on computer components including hardware and software, infrastructure security, data networks and network components as well as customer service. Upon completing this program, you will be prepared to take the ITIL, CompTIA A+, CompTIA Network+, and CompTIA Security+ certification exams paving the way for a career in Tech or IT support.
Ready to Apply for a Program?
Total Cyber Solutions provides training, vulnerability and pentesting assessments
Total Cyber Solutions provides training, vulnerability and pentesting assessments