A Pentester is a cybersecurity expert who analyzes, discovers and exploits a computer network within the realms of rules of engagement. While working in diverse environments with various tools, as a Pentester, you can be rewarded with pay upwards of $110K (indeed.com), while serving in technology's most prestigious field.
Build a unique skillset that many IT employees only wish they had. Set yourself above and beyond the average IT worker, be an IT Professional.
Use tools that the average IT worker hasn't even heard of. Learn how to use these tools in different environments.
Pentesting is building valuable connections. Become a part of an elite group of Cybersecurity professionals. Pentesters have a deep respect and understanding of the IT universe.
Amazing Pay Opportunities
Whether working for a company or on a contract, the pay is one of the most exciting things about being a Pentester.
Desktop Support by Total Cyber Solutions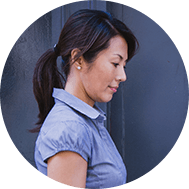 Aenean nulla massa, feugiat nec blandit porta, viverra nec metus. Maecenas in magna ullamcorper dolor.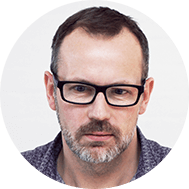 consectetur adipiscing elit. Sed neque mauris, porta id arcu ac, sagittis auctor ante monke di paserstion.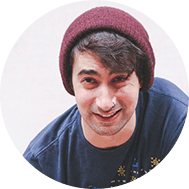 Nulla faucibus commodo Duis pulvinar arcu a ultrices monk dapibus. Etiam suscipit sed quam vel auctor.
Are you a "Jack of all Trades, Master of None"? Then a career in Pentesting might be for you. As a Pentester you must be able to quickly adapt to the latest trends, spot the newest tools and be a fast learner. With the Total Cyber Pentester Program you will learn from experts with many years of experience in this exciting field. Enroll now and be a head of the pack in this growing industry.
What You Really Want to Know
Top Sought-After Skills by Employers
Problem Solving
Discover Hidden Patterns
Understanding How Things Work
Attention to Detail
Integrity
Analytical Thinking
A
Variety
of career paths. This means there are many opportunities waiting for you. Your new career outlook is
Bright!
Other Close Related Job Titles
Vulnerability Analysis
Information Security Analysts
Computer Systems Analysts
Employment 2019 – 431k employees
Projected Openings over 10 years – 32k
Total Cyber's Pentester Program offers the fundamentals in learning about Kali Linux and the tools companies use to provide the most complete pentest for their customers. Testing and analyzing computers, devices and networks a pentester will need to be creative and resilient in the methods they use. Pentesters are also responsible for providing reports ensuring the company having the pentest has the results to protect their network. As a Graduate of the Total Cyber Pentester Program you will have the skills, knowledge and confidence to perform all these tasks.
Cyber Security Course Syllabus
Penetration Tester Course Syllabus
In the Penetration Tester Program students will learn: 
Intermediate Network Concepts 
Students will learn how to address issues including: 
Networking Concepts 
Infrastructure 
Network Operations 
Network Security 
Network Troubleshooting & Tools 
Intermediate Security Concepts 
Students will learn how to address issues including: 
Attacks, Threats and Vulnerabilities 
Architecture and Design 
Implementation 
Operations and Incident Response 
Governance, Risk and Compliance 
Vulnerability Assessment 
Students will learn how to address issues including: 
Vulnerability Assessment Frameworks 
Vulnerability Assessment Techniques 
Vulnerability Assessment Tools 
Detect and Respond to Vulnerabilities 
Preform a Vulnerability Assessment 
Fundamentals of Ethical Hacking and Penetration Testing 
Students will learn how to address issues including: 
Emerging Attack Vectors 
Enumeration 
Malware and Reverse Engineering 
Cloud Computing 
Hacking Web Applications 
Operation Technologies 
WIFI Cracking 
Penetration testing Labs 
Intermediate Ethical Hacking and Penetration Testing 
Students will learn how to address issues including: 
Planning & Scoping 
Information Gathering & Vulnerability Identification 
Attacks & Exploits 
Penetration Testing Tools 
Reporting & Communication 
Ethical Hacking Labs 
Advanced Ethical Hacking and Penetration Testing 
Students will learn how to address issues including: 
Penetration Testing: What You Should Know 
Getting Comfortable with Kali Linux 
Command Line Fun 
Practical Tools 
Bash Scripting 
Passive Information Gathering 
Active Information Gathering 
Vulnerability Scanning 
Web Application Attacks 
Introduction to Buffer Overflows 
Windows Buffer Overflows 
Linux Buffer Overflows 
Client-Side Attacks 
Locating Public Exploits 
Fixing Exploits 
File Transfers 
Antivirus Evasion 
Privilege Escalation 
Password Attacks 
Port Redirection and Tunneling 
Active Directory Attacks 
The Metasploit Framework 
PowerShell Empire 
Penetration Testing Labs
Ready to Apply for a Program?
Total Cyber Solutions provides training, vulnerability and pentesting assessments
Total Cyber Solutions provides training, vulnerability and pentesting assessments